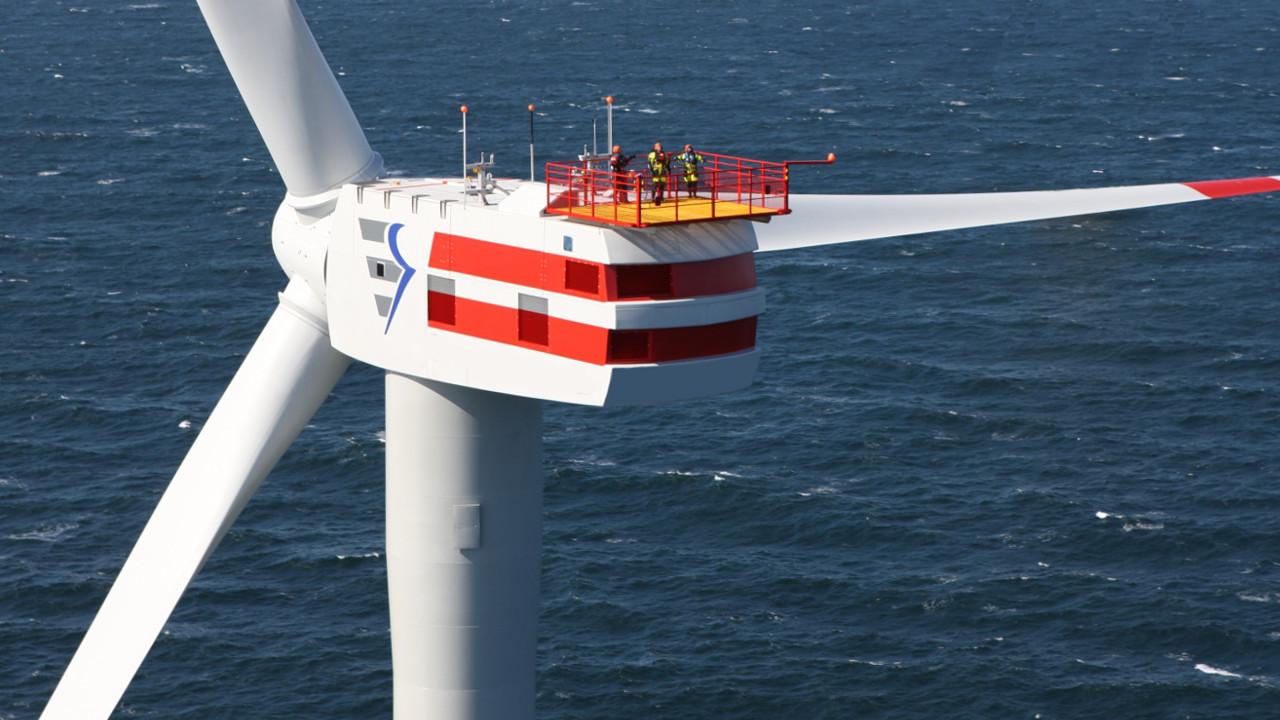 Offshore
ECONOMIC MATERIALS -
FOR AN ECOLOGICAL FUTURE
Stairs, railings and platforms made of GRP for offshore wind turbines
Wind power plants place very high demands on materials. Consequently, GRP semi-finished materials and GRP moulded components are increasingly used onshore, and in particular, offshore.
The GRP gratings and construction profiles stand up to the harsh weather conditions on the high seas and thus take the place of high-alloy and expensive steels. Of course, the vastly reduced weight achieved through the use of GRP is a very important factor in the case of state-of-the-art facilities. GRP has many benefits and a diverse range of applications for wind power – gratings as surface treads for maintenance platforms, on substations, as intermediate landings in towers, GRP railing systems or entire ladder systems including safety cages.
Even helihoist platforms ensuring the safe setting down of service staff from helicopters are now being produced using GRP. Thanks to the large product range offered by CTS, special parts can be produced quickly and simply based on specific customer requirements.