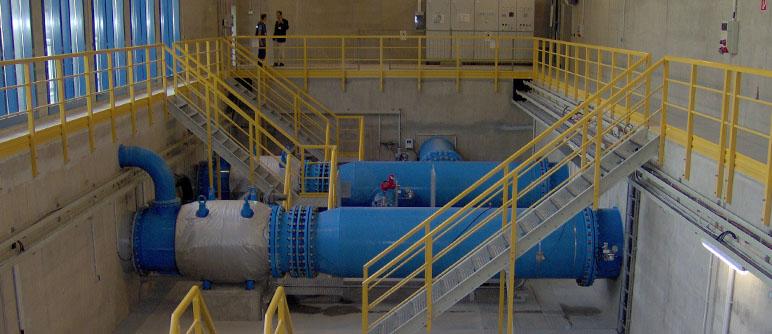 PLANT MANUFACTURING
WE ARE THERE – WHEREVER STEEL IS PRONE TO RUST.
Many uses
Platforms
Gangways and Walkways
Bridges
guard-rail systems
Stairs / Ladders
Drain and shaft covers
Concrete renovation / cladding
Advantages of GRP
Extremely resistant to corrosion and saltwater
Low weight but high rigidity
No formation of rust or decay
Non-magnetic, no spark formation
Non-slip, comfortable to walk on
Long lifetime - minimal maintenance costs
Simple, cost-effective assembly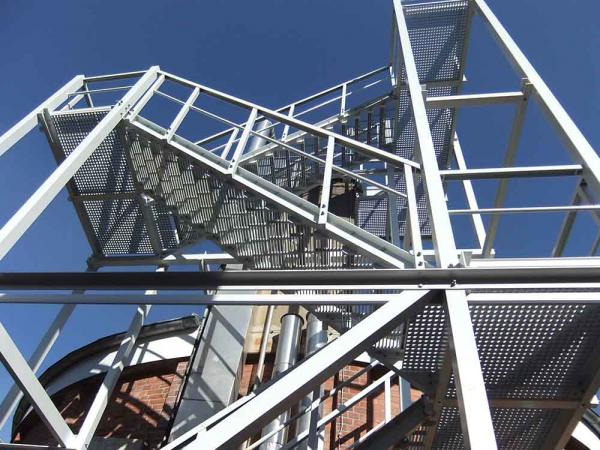 Stair towers and crossings
Wastewater treatment plants once produced their stair towers and crossings predominantly from galvanised steel or stainless steel. Yet here too, a more cost-efficient and safe alternative is now increasingly being used – GRP construction profiles and gratings.
The benefits of GRP in structural engineering include light weight, simple processing and installation, durability and low maintenance costs. The high level of slip resistance (R13) of the grates and stairs also contributes to increased occupational safety.
With around 900 GRP steps with a width of 1,500 mm, the stair system at the Leibes-Lichte Dam is one of the largest CTS projects to date. The platforms, railings and paths in the machine rooms were also made entirely of GRP.